Most of you know that I just do this decorating gig as a hobby. My real job is being a mommy to a wonderfully precocious curly headed 4 year old. I love being a mom more than anything else, and am so fortunate that I get to stay home with Cici. She and I have all kinds of adventures together and are constantly cooking up some craft ideas or fun plans. We are heading to the Jean Paul Gaultier exhibit this Wednesday if anyone wants to join 🙂 I did not know the holidays could get any better until I had a young child. Mid October through January really are a blast at our house. Thought I would kick off the season with a post of some of my favorite gift ideas for kiddos this year 🙂
Cici's birthday was November 2nd, and we got some amazing gifts from her sweet friends. So amazing, that I am stealing some of the ideas for Christmas this year. These were her absolute fave's, so jot this down if you have 3-6 year olds around your casa!
We loved this Tea Set Kit  from World Market. Caroline and I started decorating right away!
And here is our finished product, Ballet Doll loved her tea party!
Team Umi Zoomi Math Kit  – If you other moms watch Nick Jr. like we do, you have seen the commercials for the Team Umi Zoomi Math Kit. Caroline had to have it, so we ordered it for her birthday. She is pretty good at adding already, but subtraction is still a bit of a mystery. I am amazed at how this has helped her with her subtraction and the set of activity cards that come in the box are amazing just by themselves. We play at least 2 or 3 of the activities a day. The set can really be played for skill levels between 3 – 7 years old, although its geared towards kindergardeners. 
My Fancy Princess Costumes – I did a little research before we went to Disney World last week on princess dresses. We have all the ones from the Disney Store, and they are scratchy, itchy and fall apart, frankly. Other moms recommended these dresses because they are super comfortable and even better, washable! Caroline has been wearing her Cinderella dress everywhere and it has been washed twice and holds up beautifully. We are ordering another princess for Christmas! 

Sequence for Kids – Love this. We love board games at my house and this game truly is fun for everyone. Its challenging enough to keep Cici busy yet easy enough for her to understand. Great for boys and girls!
Sticky Mosaic Art – Essentially at my house, if it has sparkles and princesses on it, we like it. Cici was so fortunate that several of her friends gave her sticky sparkly mosaic princess art sets for her birthday. I have to admit, I am a little addicted too. I love that these sets need no "mommy participation" and she can use her creativity to choose the different mosaic patterns she prefers. Basically these are little jewels with sticky backs, the finished products are so beautiful. I was so proud of her when she saw a mosaic floor in the Dallas airport and called it "mosaic" by name ! Great learning tool for little artists.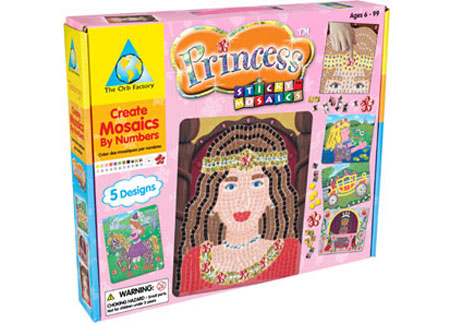 Serena and Lily Coco Play Table  – OK, so this one is totally not something Caroline wants, but something I want for her (Hint, Hint Ben!!!) . I am in love with how fanciful this little set looks. Its like little funky Alice in Wonderland mushrooms! You definitely would not have to hide this set in the playroom 🙂 
So thats it for tonight! I will have a list of my favorite gifts for us gals coming up soon!
Ann Jane and I are going to take the week off from blogging, but check out the "Available Pieces Section" Tuesday evening. We will have some great new pieces to share.
Happy Thanksgiving! I am already dreaming of cornbread dressing….
Happy Shopping,
Kristen